David Villa Reflects on Incredible Career Ahead of 2017 MLS Campaign
Former Barcelona and Valencia forward David Villa says that he would have never been able to foresee such an amazing career.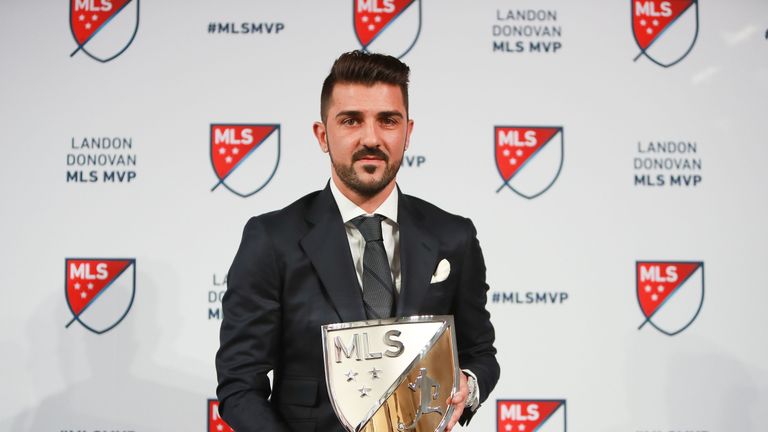 He used to play football on the streets before being picked up by Valencia. He went on to play for Barcelona and the Spanish national team. Villa was hugely responsible for the successes enjoyed by both teams. He has managed to win the Champions League, European Championship, and the World Cup in his stellar career. Now playing with New York City FC, Spain's all-time top goalscorer says that he never would have envisioned such a career when he was starting out.
Villa has given much of the credit for his success towards his father José Manuel. The striker claims that the hard work shown by his father has been an inspiration throughout his career. This hard work has helped him use his extraordinary talent in the best possible way. The striker was expected to last a few more years at the top of the game, but he made the unexpected switch to MLS football a few years ago.
Even in this new league, he has been excellent. Last season, Villa was one of the top scorers in the MLS 2016 campaign. Only Bradley Wright Phillips was able to score more goals than Villa, as New York City finished second in the Eastern conference table.
"Football was much, much more than I hoped it would be. If I dreamed as a kid, I could never have foreseen such amazing things. I've worked hard, I've fought to be where I am. The people around me have made a lot of sacrifices to help me. Looking back and thinking about the past and what I've done makes no sense — I'd like to keep achieving things. Then, when I retire, I will appreciate everything that's happened and everything I've achieved," said Villa.